×
Add products by clicking the Select buttons
×
Automobiles
---
Recreation and Equipment
---
Personal Loans
---
Visa Credit Cards
---
Personal Lines of Credit
---
Appliances
---
Secured by Deposits
---
Automobiles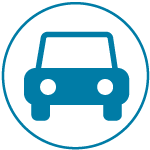 Automobiles
Remember how it felt to drive off in a brand new car or maybe one that's new to you? If it's been too long, let us finance your new ride without making a huge dent in your budget.
Other Vehicles and Boats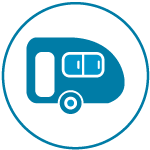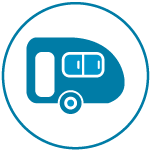 Other Vehicles and Boats
Isn't it time you started enjoying life? Whether you want to cruise the high seas, ride your bike down the highway or vacation in your own RV, we can make that dream come true!
Equipment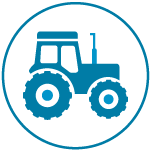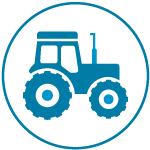 Equipment
If you need new equipment or machinery to maximize your productivity and your profit, an Equipment Loan maybe just the thing for you. From tractors, ATVs, mowers and golf carts, to backhoes and excavators, our lending staff will work with you to get you what you need, at the lowest rate possible.
Personal Loan Plus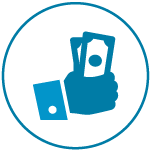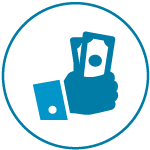 Personal Loan Plus
Need more cash flow? Trying to better manage your expenses? Our Personal Loan Plus may be the best option for you. Acquire the funds you need with a simple fixed rate and term. Help with debt consolidation, medical bills, home improvements, or vehicle repairs. When your personal needs are covered, your possibilities are endless!
Personal Loan Plus with Title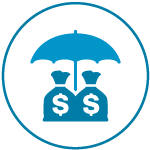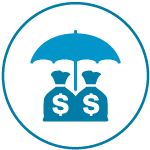 Personal Loan Plus with Title
You have options when it comes to borrowing money, and we're here to help you make an informed choice. Similar to our Personal Loan Plus, our Personal Loan Plus with Title allows you to borrow money for expenses that come up in life, but the loan is secured with your car, boat or other item of value. With this type of loan, you borrow against the value of the collateral item.
Visa Platinum Credit Card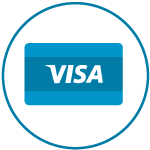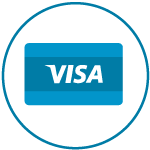 Visa Platinum Credit Card
Tired of paying high annual fees to earn rewards on your credit card? Our VISA Cards truly reward our members with no annual fee and no fees for cash advances. And, with ScoreCard Rewards™, earn rewards points that don't expire and can be redeemed for merchandise AND travel!
Secured Visa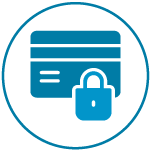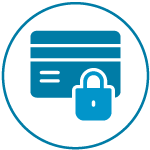 Secured Visa
If you need to build or repair your credit, we've got the perfect card to help you. Our Secured VISA credit card gives almost anyone the opportunity to build good credit responsibly without paying high rates or outrageous fees.
Personal Line of Credit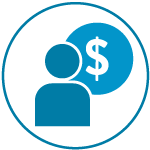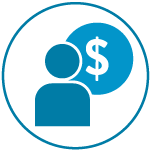 Personal Line of Credit
You might be a planner and prepared for your next steps, but then life throws you a curve ball and your path takes a detour. Maybe it's an unexpected medical bill or the faulty engine that finally gave out. Our Personal Line of Credit can help you bounce back from the unexpected and provide you with the support you need at the time you need it most.
Holiday Line of Credit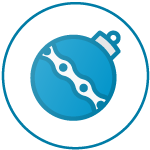 Holiday Line of Credit
The end of the year is a time to enjoy baking cookies, sitting by a fire with your family and watching the people you love light up as they open their gifts. Reduce the stress and make Christmas truly magical with a Holiday Line of Credit.
Vacation Line of Credit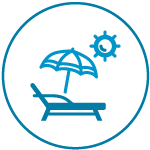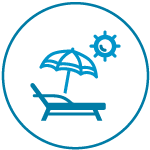 Vacation Line of Credit
Everyone deserves to take a break! If it's time to kick back, relax and regroup, consider a Vacation Line of Credit. Airfare, rental cars, hotels, campgrounds, event tickets – use the money however you want!
Appliances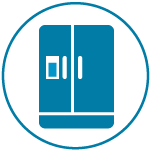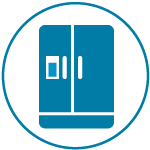 Appliances
Major appliances can be expensive, but our Appliance Loan can help you fit them in your budget. Whether you want to upgrade your fridge, replace that old stove or fix your washer, we'll get you the cash you need to spruce up any room in your house!
Share and CD Secured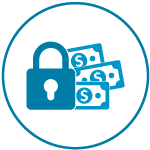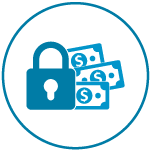 Share and CD Secured
Looking for a better loan rate, trying to build credit, or working on improving your credit score? A Share or CD Secured Loan is the perfect solution! Simply use the money you have on deposit to secure the loan.